Facial recognition technology makes unlocking your smartphone a breeze.
But with the convenience, comes a disturbing new crime trend for bandits.  It involves "drug-facilitated robbery" schemers who knock their victims out with date rape drugs, unlock the victims' phones with their unconscious faces and drain their bank accounts of tens of thousands of dollars.
While robberies involving incapacitated victims are nothing new, the technology offers thieves quick and easy access to incapacitated victims.
Investigators in New York City have linked at least 43 incidents to two separate groups of suspects, according to a law enforcement source. Several of the druggings resulted in fatal overdoses, and victims have included a business traveler, a local social worker and a fashion designer.
NEW YORK CITY 'ROOFIE' SUSPECT INDICTED ON CHARGES OF GRAND LARCENY AND IDENTITY THEFT
While some of the crimes involved gay male victims, a law enforcement source tells Fox News Digital that the motive is believed to be financial gain and not a hate crime.
The two groups of suspects have slightly different patterns, both involve offering drugs to the victim, swiping their phones – and then wiping out cash from their accounts after unlocking them with facial recognition and accessing their mobile banking apps. The thieves are also accused of stealing credit cards and other valuables from some of the victims.
John Kelly, a criminal profiler and psychotherapist, told Fox News Digital that the robbery rings could be considered serial killers.
"In serial killing, there is a subtype called the comfort serial killer," he said.
It's all about them seeking creature comforts. They don't kill for sex. They don't kill for power. It's all about money.

— John Kelly / Criminal profiler
The subset includes people like hit men and people who kill repeatedly in the course of robberies, he said.
"These guys are really sophisticated and pretty ruthless," he added. "They don't push it on you, they'll seduce you."
Victim John Umberger, a 33-year-old political consultant based in Washington, D.C., was found dead in an Upper East Side townhouse after leaving a Hell's Kitchen bar with two men in May 2022. Pathologists found fentanyl, p-fluorofentanyl, cocaine, lidocaine, and ethanol in his system, the city's Office of the Chief Medical Examiner said.
NEW YORKERS ENDURE RANDOM ATTACKS AS TOP COP FOCUSES ON TRUMP INDICTMENT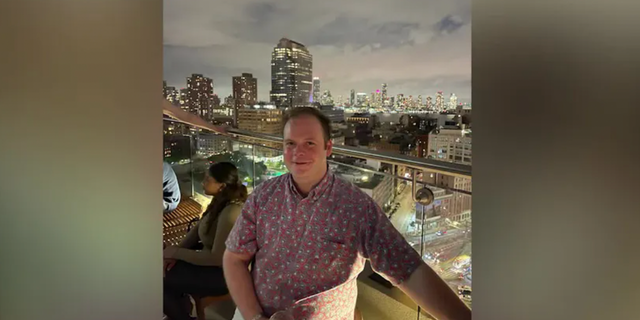 His phone and credit cards were stolen and $25,000 vanished from his bank account.
In April 2022, another man named Julio Ramirez, 25, died under similar circumstances. Police found him in the back of a taxi after he'd left a bar with a group of men just blocks away from where Umberger had
…
Read More...
Read More