If you're programming the next big app or video game, listen up. You're going to need a proper laptop to get it done right. A powerful processor is absolutely necessary for doing things like running test environments, compiling complicated code, and so on. But to keep things running smooth, you'll need at least 16GB of RAM. Oh and did I mention the importance of a fast SSD? You've got to make sure those apps and files can fire up quickly.
If you're not sure where to begin your search, don't sweat it. To make the whole process a heck of a lot easier, the team at PCWorld rounded up a bunch of top picks. Not only do these laptops pack a punch in the processor department, but they've also got great screens, which help reduce eye strain. Whether you're a seasoned software developer or an amateur programmer, we're here to guide you every step of the way.
The best laptops for programming
Asus VivoBook Pro 16X OLED – Best overall
Pros
Good productivity performance
Superb display
Rugged design
Great battery life
Cons
Boring aesthetics
Unimpressive 720p webcam
Unreliable fingerprint scanner
Poor port selection
If you spend hours upon hours in front of a display, you should consider picking up the Asus VivoBook Pro 16X OLED. The tester described the 4K OLED display as "more exceptional than stunning." Colors are vibrant and darks have quite the depth. This display produces clear images and is a good choice for those who suffer from eye strain. The VivoBook doesn't skimp on processing power, either.
The CPU is the Ryzen 9 5900HX, which should be plenty fast for most coding needs and general use tasks. It's also packing 32GB of RAM and a whopping 1TB of PCIe NVMe M.2 SSD storage. That's sufficient enough for multitasking or running a few applications simultaneously, and a near-ideal configuration for intense programming. There are a few knocks against this machine like the boring design, lackluster webcam, and finicky fingerprint reader. Those drawbacks are relatively minuscule, though. Overall, this is a well-rounded machine that any programmer would love.
Read our full
Asus VivoBook Pro 16X OLED review
Acer Swift 3 SF316-51 – Best under $1,000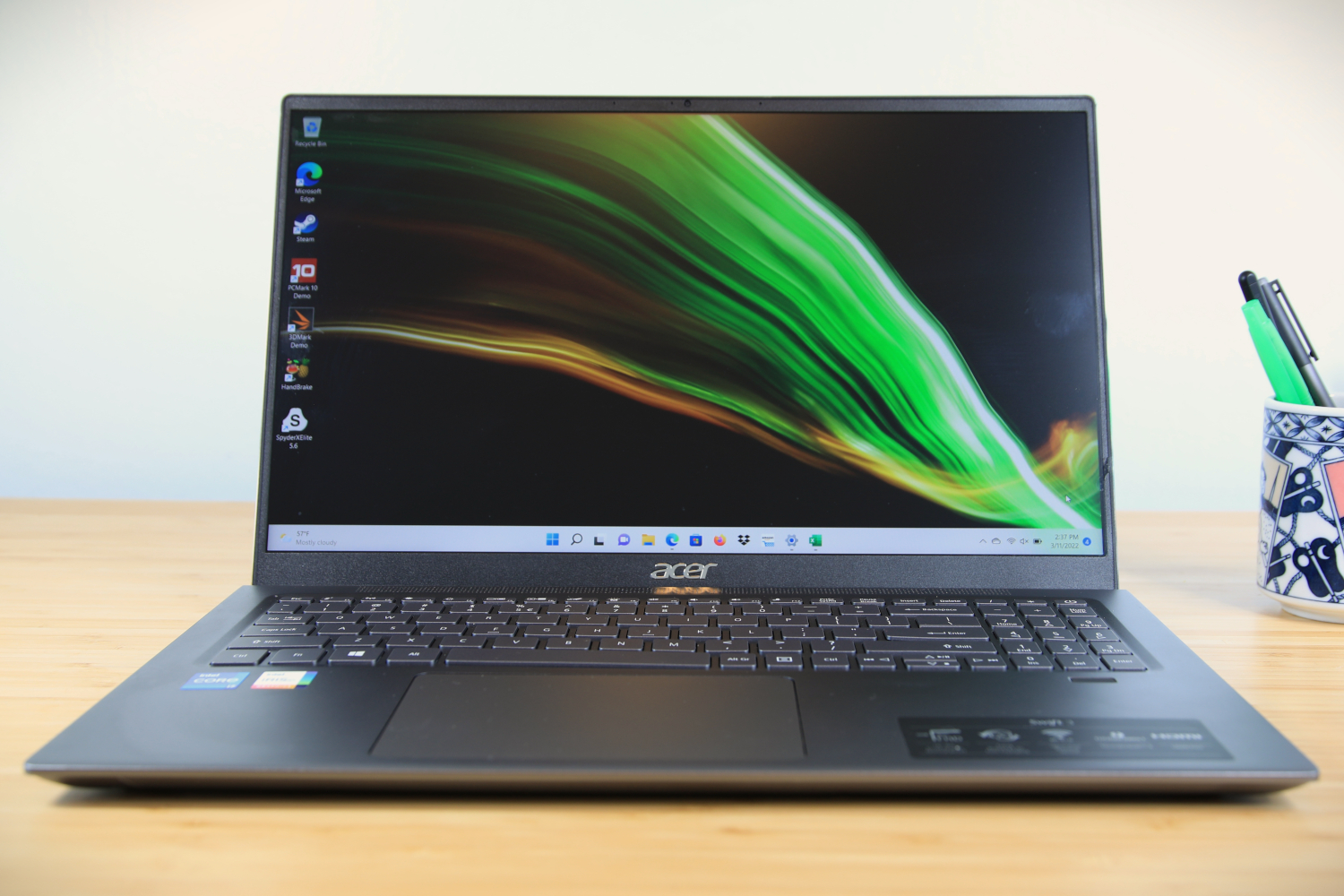 Pros
Solid chassis and build quality
Large, attractive 16-inch 1080p screen
Enjoyable keyboard and touchpad
USB-C with charging and DisplayPort
Cons
Webcam, microphone, and speakers don't impress
Intel processor falls behind AMD alternatives 
Disappointing battery life
Lots of bloatware
If you're on a tight budget, the Acer Swift 3 is an excellent value. It features an Intel Core i7-11370H with four cores, 16GB of RAM, and a 512GB SSD. That's powerful enough for most programming tasks. As for the build quality, our tester described it as "tightly constructed." The keyboard is also comfortable to use for extended periods and the display offers "rich, lifelike color." Battery life is disappointing, however, as it managed to die in about five hours after light use. If you don't mind keeping this thing tethered to an outlet,
…
Read More...
Read More