Every programmer starts with whatever keyboard is at hand, nowadays probably the one on your laptop.  However, once you start making a living punching keys to write code, you will want to invest in a decent keyboard. A keyboard for programmers is one that first and foremost has the "right" feel to your typing style, one that lets you type fast and comfortably. 
The more comfortable a programmer is with his keyboard, the more productive they'll be by typing hotkeys without making mistakes while minimizing mouse usage. More advanced programmers will crave a keyboard that they can reprogram too: there are ones with special keys that you can configure to launch selected apps or actions. Ideally, it also has to be one that keeps you healthy, so you should consider an ergonomic keyboard option if you spend the day typing like there's no tomorrow. 
What's inside a keyboard anyway?
Just reading reviews of keyboards these days the uninitiated can feel overcome with jargon anxiety.  Worry not, what you need to know are the basic technologies used by modern PC keyboard designs: membrane, rubber dome, and mechanical keyboards.  Membrane based keyboards are the cheapest to manufacture and the ones with a rubbery feeling. Membrane keyboards are also inexpensive and disposable since they're not built to last.  
Most laptop keyboards have a scissor mechanism on the keycaps, on top of rubber domes, on top of a membrane. In other words, when you hear the term "membrane keyboard," it's usually a rubber dome. These keyboards are also silent which makes them good in certain situations, but they won't last as long and -with very few exceptions- they provide little or no customization.
With a mechanical keyboard, you have a separate switch below every key, which means the whole mechanism is more reliable and you can type much more comfortably by having better tactile feedback, improving your mood and making long coding sessions less stressful and more enjoyable.  On top of that you get tons of customization options, from easily replaceable keycaps to programmable function special keys.
It will be no surprise then that we picked mechanical keyboards for many categories: their lifespan is measured in decades not years, and provide you with the ability to exchange keycaps, change switches for a different tactile feeling, and a choice of noise levels based on the different types of mechanical switches.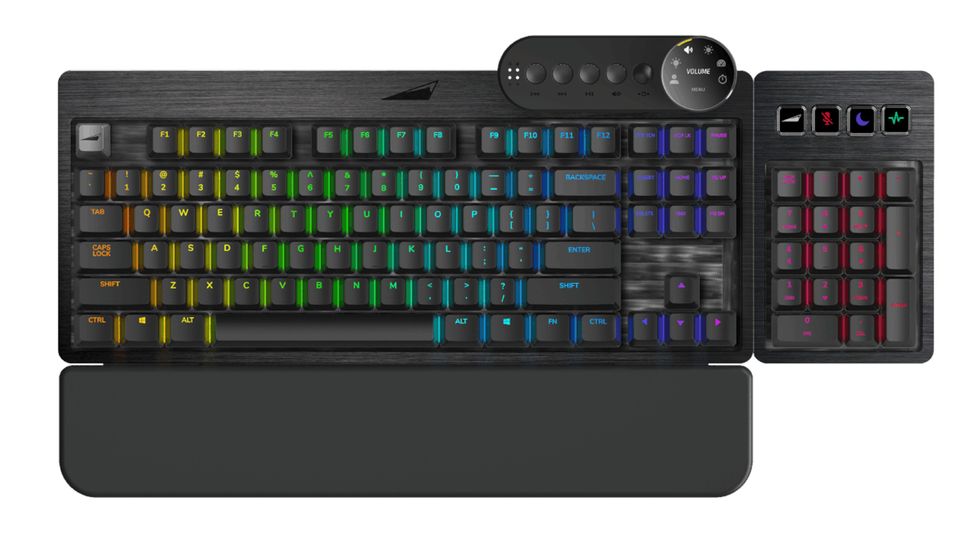 There are no two programmers that are identical: coders are used to modifying everything and pushing the limits in the virtual world. Now thanks to the Mountain Everest Max keyboard, they can achieve customization nirvana in the physical
…
Read More...
Read More